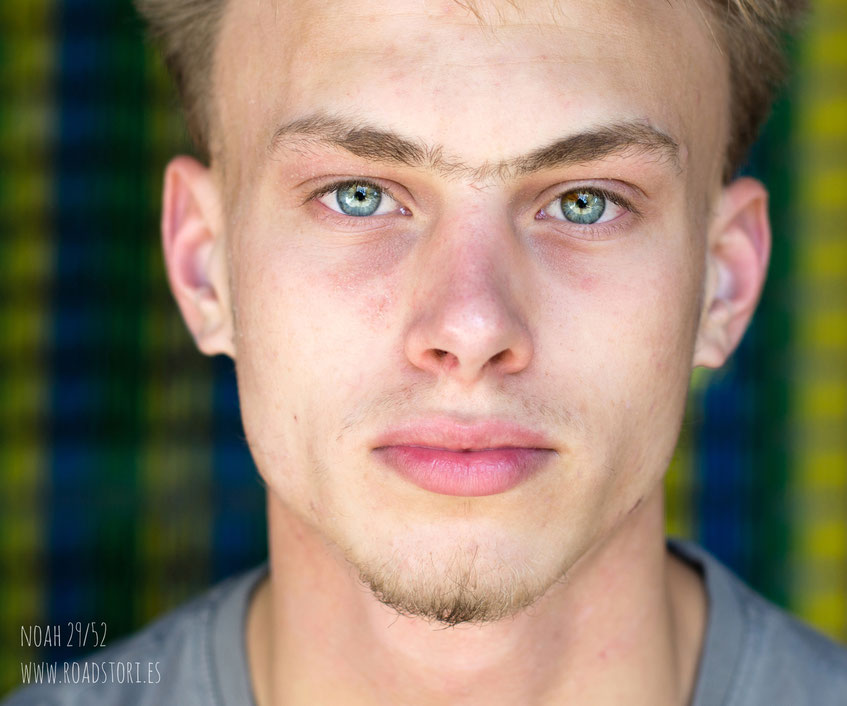 Noah is my 'little' brother. I am three years and three days older than him, he is more than a head taller than me. As a child, he would build two meter high LEGO-cranes (without any kit!) that would function perfectly thanks to the clever hydraulic systems 4-year-old Noah invented. Today, he does an apprenticeship as metal constructor.
HAPPINESS
Hm. Difficult question. So I see myself as a pretty egoistic person and my concept of happiness is pretty... simple. Materialistic stuff is important to me, status symbols do have a meaning for me. I am not very demanding concerning "spiritual levels". Maybe I have a pretty capitalistic disposition. Consumption isn't a complete fulfilment, but until now, I haven't found the one thing where I can say: THAT's it, what fulfills me, the one and only thing that brings me happiness. I couldn't find that for me yet. There are many things I have fun with, but not a thing I'd say: That's the one and only thing I live for.
HOME
I feel at home, when I am with people where I feel welcome. Where I feel secure and content, even when I am not doing well. When I can retreat and have my peace when I want to. That's a home. For me, home is not a concrete place, it rather depends on the surrounding – Either the people or the feeling, that the place itself gives me. If I feel comfortable and safe, if I have my peace there.
LIFE
Somehow difficult to answer. What shaped my life... I don't really have an idea. I really don't know. There are no "decisive moments" in my mind, which caused a concrete change or changed my point of view completely. This question somehow... doesn't apply to me :)
 I can't really remember details anymore, but the memory of our holidays in Tuscany is somehow important to me. (For several years, we drove with the six of us plus one or two school friends of our older brothers in our 9-seater Mercedes Benz MB 100 all the way down to Tuscany for two weeks in Autumn, to take care oft the house and three dogs of friends. Every year, we children would be a bit nervous if the bus would make it up the last pitch – The house is on a steep hill, very secluded, surrounded by a huge beautiful garden and acres with organic olive trees). It was something where I had the feeling that I really had an experience and received something from it. I don't know if it changed me as a person, but the feeling is still present – there are moments when I think: Now there is this feeling again, of being together with people at a certain place...
I can't find those concrete moments or things in my biography. What influences me is, in fact, the feedback of my environment. It marks me, when I receive feedback for my work or for what I do in general. And due to that feedback, I try to change something. Or myself.
Markus' question: Do you ever think about radically changing your life?
Radical change... If I would turn my life upside down, it would mean that I would organize all my stuff completely independently and live in complete self-responsibility (my brother has a tendency to exaggerate), what I personally don't always prefer. So – no. There are a few habits of mine I'd like to change, but radically – not really.
Noah's question: How or under which circumstances do you want to die?