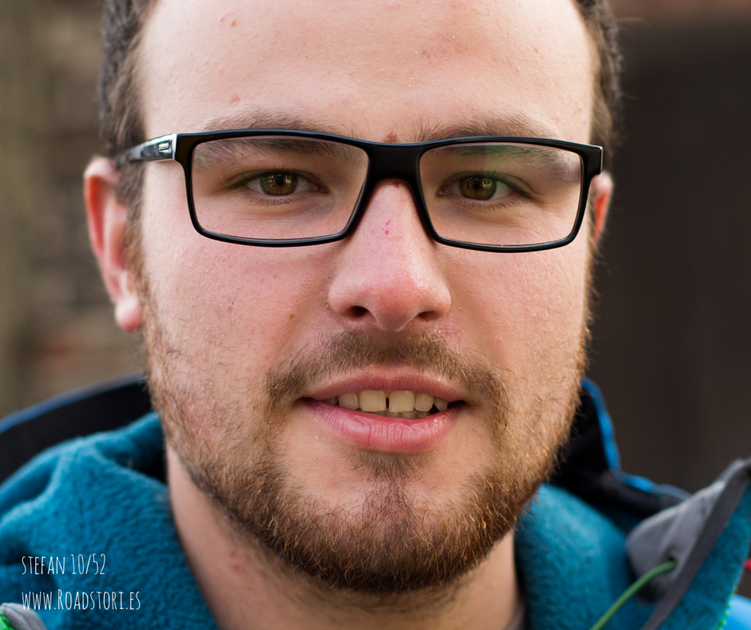 I got to know Stefan at a campsite in Arco, Italy (also known as the Home of Climbing in Europe – so guess, why we've been there) between the years. Simon and I, Stefan and two of his friends, all youth leaders of the DAV (German Alpin Association), were the only ones who dared to tent. We enjoyed the entertainment from our tent-neighbourhood with music in the morning and grande-Unfall-stories in the evening.
Stefan is a carpenter, generous, magnanimous.
We meet each other again at our journey back in the "best café" in his home town.
HAPPINESS
What makes me happy - My profession, my friends, my hobbies – where you alway meet new people, with whom you have fun. And my family!
HOME
Home is simply coziness – no matter where – it simply has to be comfortable, the atmosphere has to be right, as well as the people you spend time with. When you are alone, you are not at home. Then there is something missing, that certain something. But you can be at home at many places.
LIFE
What were landmarks... My school career. And that times, when I was disappointed by certain people - and build up again, bailed out by other people. Knowing, that you will always be able to count on them, that you will always be there for each other.
Margot's question: Why are people so discontent and what is so hard about loving your neighbour as yourself?
That's difficult... I have to think about it... I think, loving your neighbour and personal satisfaction, personal happiness, are related. To be happy and love your neighbour.
I believe, that many people are convincend, that you need money to be happy and content. Also, in our society, many things depend on money, up to our circle of friends.
But when you imagine – actually, you don't need money to find happiness. Living with the minimum, so that you come from A to B, always scratching the limit, makes life way more interesting and fulfilled. At least that's my conviction of how one will become happy.
Stefan's question: What means friendship to you?