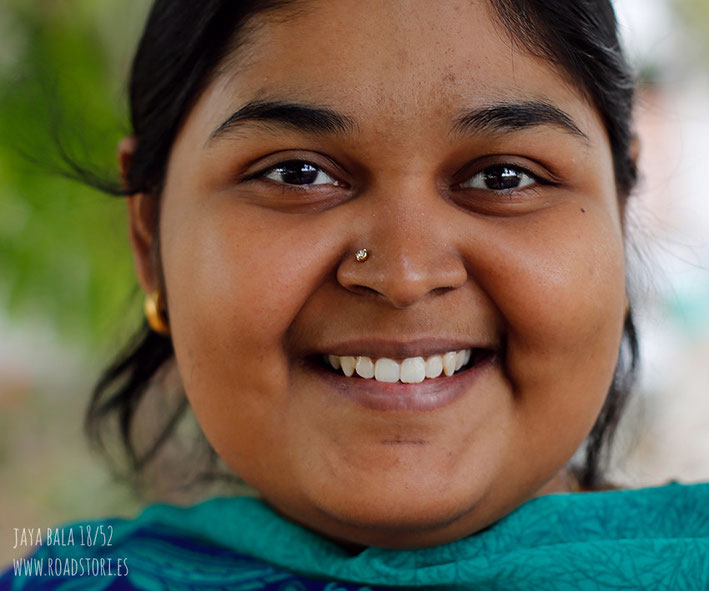 I met JayaBala at the Balasai Baba Temple in Kurnool, where she lives. Her father is the brother of Baba.
She has a beautiful singing voice, great body control and andurance, as she offers daily aerobic and meditation for the devotees. Moreover, she graduated in Pharmacy and is going to study to become a doctor of pharmacy.
HAPPINESS
Baba's company makes me happy! Obviously...Simply that.
HOME
No one should interfere in my work. That makes me feel at home. When no one disturbs me. Whatever I want to do, I should be able to do it without any obstacles or dirsturbance. So home to me is no fixed place, but rather a state.
LIFE
There are no particular incidents for me. Everything is decided before. This is my destiny, whatever is happening. So I have no particularly incidents I remember. Whatever Baba directs me to do, I do that. Without any questions.
Suji's question: What is your life's purpose?
I dedicated my life to Baba. So whatever purpose, he has to decide. He has to direct me, I am completely dedicated to Baba.
Jaya Bala's question: A tip, how to control our anger - how to be peaceful?